Lisa Jewell, The Night She Disappeared 
Review by Lee Horsley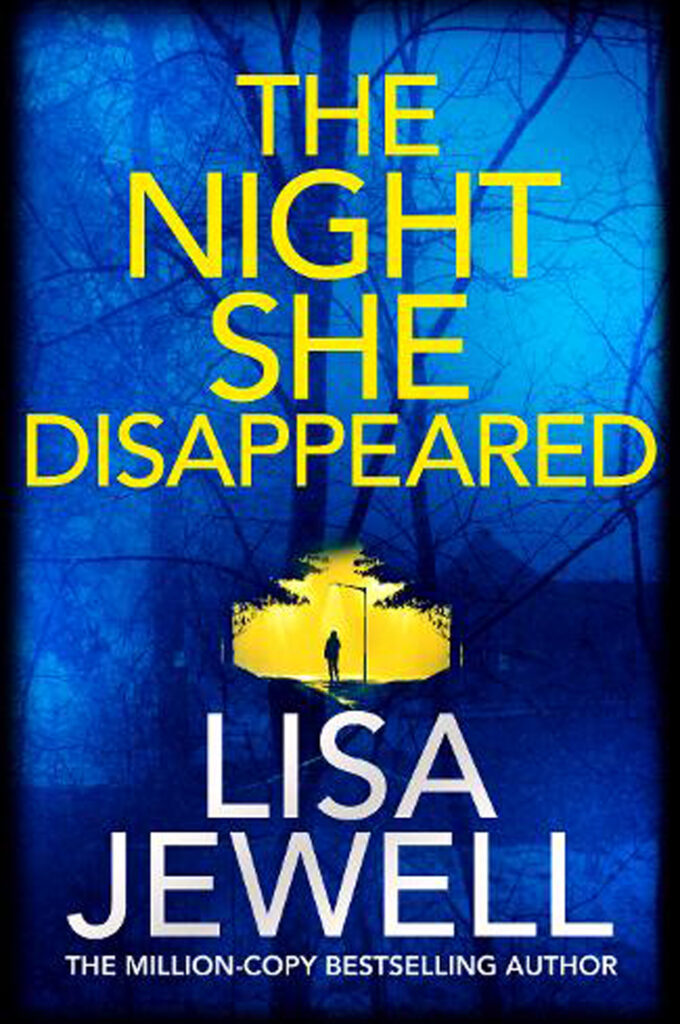 Lisa Jewell's The Night She Disappeared draws us in with an absorbing, beautifully crafted story that holds us in suspense throughout. As in Jewell's other novels, our attention is compelled not only by the intricate plotting but by characters so richly created and memorable that they stay in the reader's mind long after the final pages.
The girl who has disappeared is nineteen year-old Tallulah Murray, a college student who lives with her mother in Upfield Common in the Surrey hills, together with her boyfriend Zach and their baby son. When Tallulah and Zach go for a rare night out at the local pub, they never return. The last time they were seen is at Dark Place, the old mansion of a rich acquaintance of Tallulah's called Scarlett Jacques. In a novel of proliferating mysteries, we are repeatedly brought back to the question of how the lives of two characters so apparently unlike one another became so closely intertwined:
"Tallulah is a pretty girl, but looks like the sort of girl that likes to blend into the background, who doesn't like compliments or fuss, the sort of girl that likes routine and normality and simple food, who doesn't experiment with clothes or make-up in case she gets it wrong. Yet somehow she found herself embroiled in a Bohemian, self-centred family like the Jacqueses. How did it happen?"
As we realise the extent of Tallulah's involvement with Scarlett and with the disturbing secrets of Dark Place, the tone of the narrative becomes increasingly Gothic and terrifying.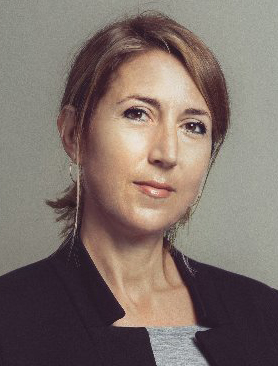 Jewell says in her Acknowledgements that she wrote The Night She Disappeared during lockdown, when changes in life and family routine meant that she temporarily found herself unable to write. It is possibly an experience that fed into her creation of another of the novel's central characters, Sophie Beck, a writer of 'cosy crime' novels whose move to a new life in Upfield Common has left her suffering from writer's block. Instead of writing, she throws herself into trying to solve the village's year-old mystery of what happened on the night Tallulah and Zach disappeared. The writer as amateur sleuth is instrumental in propelling the investigation forward. Sophie's involvement also reinforces the reader's sense of how distant Jewell's strange and sinister world is from the comforting confines of old-fashioned crime writing.
At the end of the novel, Sophie, writing again, has decided that she will leave behind the conventions of cosy detection embodied in her Hither Green Detective Agency and move on to writing about "the wide world, not just one corner of it." The Night She Disappeared– perhaps such a novel as an older, more experienced Sophie might go on to write – is a darkly satisfying psychological thriller. Highly recommended.
---
Megan Abbott, The Turnout
Review by Lee Horsley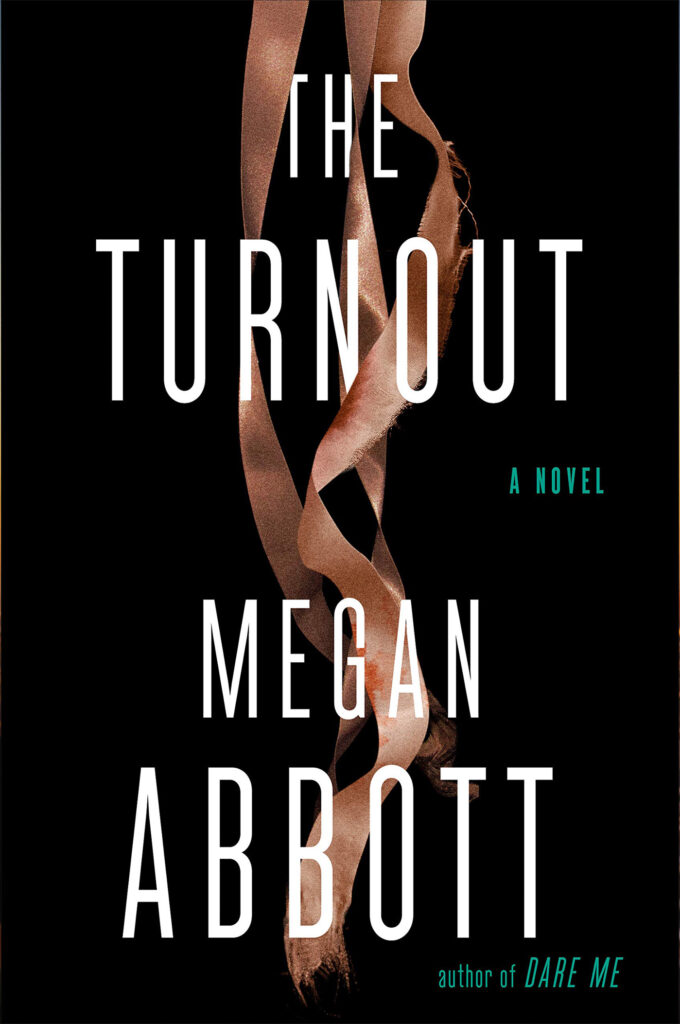 Megan Abbott's The Turnout is a mesmerising novel, wonderfully written and vividly imagined. At once brutal and delicate, it takes place in the world of a decaying, secret-laden ballet school. Some of Abbott's most remarkable earlier crime novels have also explored, to stunning effect, the obsessive, competitive lives of teenage girls who commit themselves to intensely demanding physical disciplines – the cheerleaders of Dare Me, the gymnasts of You Will Know Me. The ballet performances at the heart of The Turnout require an even more extraordinary level of dedication, offering success only to those select few capable of giving themselves over completely to its punishing and traumatising discipline.
The novel's title refers to a freakishly difficult dancer's skill – one that acquires considerable imagistic significance. Achieving turnout is "a rite of passage", an unnatural and extremely painful accomplishment that enables dancers to rotate their legs from their hip sockets. The founder of the school loved to tell her daughters how, at the age of ten, she had mastered turnout under the tutelage of a Great Diva:
"Suddenly, something snapped inside and her hips and legs felt infinitely pliable, soft taffy, a slinky expanding. Her hips, hot and newly supple, opened like a book from the center of her body. It felt glorious and so painful she saw stars. But she did not stop. Why would she? That feeling, that sensation hot in the center of her… It was, she told them, the greatest feeling of my life."
The ecstatic torturing of one's own body is one of The Turnout's defining themes. Again and again, the barely pubescent dancers experience this merging of agony and pleasure. Longing to ascend to the highest degree of perfection, they force their bodies into unnatural shapes, enduring torment to achieve ballet's illusion of effortless, ethereal beauty.
The nurturing of such perfection has long been the mission of the Durant School of Dance, which has been in the family since the mid-1980s. Since the death of their mother, who created it, the sisters Dara and Marie, together with Dara's husband Charlie, have presided over all aspects of the school. The three have lived together in the same house since their early teens, when Charlie was taken in by their mother and became part of their household – a boy of great beauty and talent, who at the beginning was a dancer himself, but now suffers from a back ruined by years of ballet injuries. It is a claustrophobic gothic fantasy saturated with both pain and sensuality. The entwining of the three of them is at the heart of the novel: "Back then, it seemed impossible to be any closer. The three of them, so entwined. Charlie was Dara's husband, but he was also so much more. Dara, Marie, and Charlie, their days spent together at the studio, their nights in their childhood home. Back then."
Their childhood home, their dance studio and their intense private world are all put under threat when fire ravages a part of the already run-down studio and their lives are invaded by Derek, a larger-than-life contractor who assures them he will put right the damage. He also, however, aims at far more, as his familiarity with family members becomes increasingly charged with seductiveness and menace: "This monster, this Big Bad Wolf, this bloodsucker who never should have been let in, this stranger who never belonged…" To Dara, he seems to become larger by the day, swinging his long hammer and flashing his preternaturally white smile – "smiling with hundreds of teeth" as his manly boots track mud on the steps of the ballet school: "mud tracks, his signature tattoo, his imprint all over the studio every day…a man who goes as he pleases, who knows no boundaries, who leaves messes in his wake." Like so much in The Turnout, the swaggering Derek carries with him echoes of the darkest fairy stories, wielding power not only in his apparently never-ending changes to the building but in his assault on the very fabric of the family group.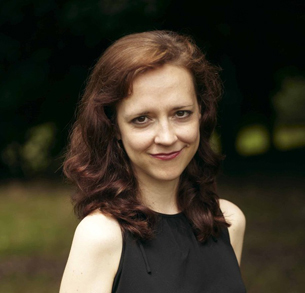 The whole of Abbott's narrative is mapped on to the dreamlike world of the school's annual production of The Nutcracker, "a young girl's dream of peering over the precipice into the dark furrow of adulthood and finding untold pleasures." The frightening but mysteriously compelling contractor is echoed by the figure of the Nutcracker – its huge papier-mâché head faded by time but its "bared-teeth grin" looming as large as ever, presiding over "a dream of hunger, of appetite" that was, like all fairy tales, "much darker, stranger than you guessed." The version of the story read to Dara and Marie by their mother was E.T.A. Hoffmann's Nutcracker and Mouse‑King, illustrated by "gaudy, frightening images" that underscored the darkness of the story – "a warning for those who become lost to desire." Abbott's hypnotic, beautifully modulated style carries her readers into an erotic noir fable, in which human fragility is at every point threatened by the deceits, dark desires and murderous impulses that are never as far from the radiant surface as we imagine them to be.
---
Aaron Philip Clark, Under Color of Law
Review by Lee Horsley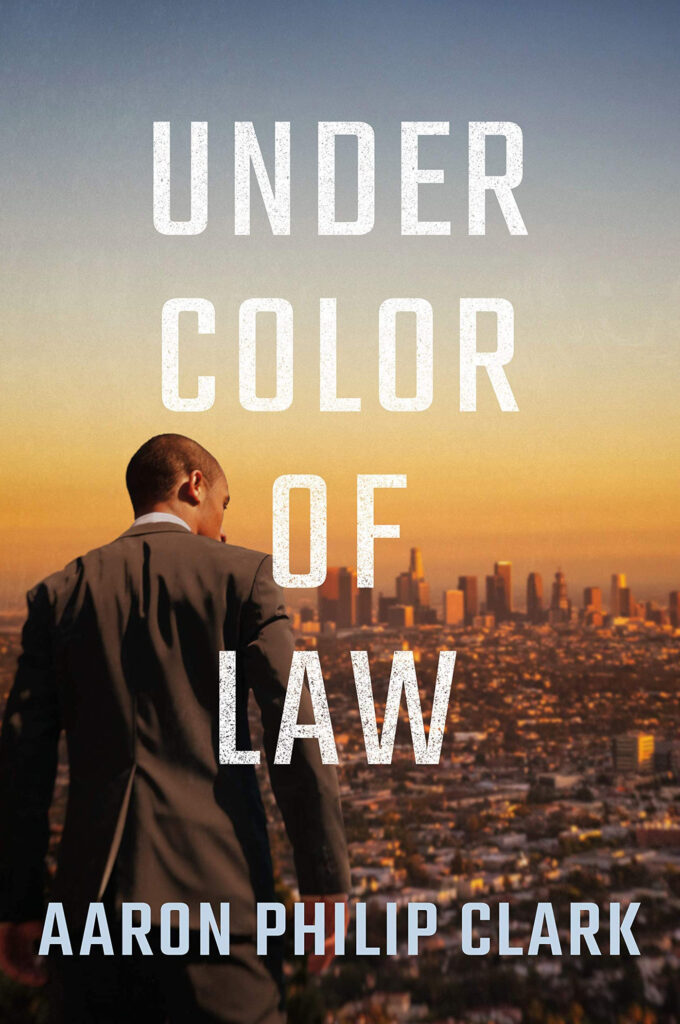 Aaron Philip Clark's Under Color of Law is a gripping, sharply observed, fast-moving journey through the dark and treacherous world of the LAPD. It is written as the first-person, present tense narrative of Detective Trevor 'Finn' Finnegan, a young black cop who daily confronts the kind of horrors "that strip a person bare and leave them hollow". We have a sense of travelling with the narrator as he undertakes his perilous tasks, finding things out at the same time he does and sharing his perspective so completely that we feel each narrative shock as events unfold.
Drawing on his own experiences of working in the LAPD, Clark creates a powerful representation of Los Angeles crime, policing and official corruption as experienced by a detective who is throughout tormented by his own inner demons and his habit of creating conflicts with those around him:
"I may be the most hated detective in the Southwest Division… I have an 87 percent clearance rate. But if you were to ask those I serve with, they would… say that I hustled my way to becoming a Detective in the coveted Robbery-Homicide Division—that I bent the rules, forced the department's hand—and they wouldn't be lying. See, I'm a good cop, but I fear I haven't been a good man in a long while."
Haunted by his own bad decisions, Finn is determined to try to tackle the brutality and abuses of power that are rife in the LAPD. The case at the centre of Under Color of Law is the murder of a black recruit who is training to become a rookie – the kind of case that could ignite Angelinos' anger if it turns out that the victim's death has anything to do with his skin colour: "a dead black police recruit at a time when many black people don't trust or want anything to do with the police… it could turn the city upside down." Finn becomes convinced that justice for the murdered man will come only by bringing the full truth to light.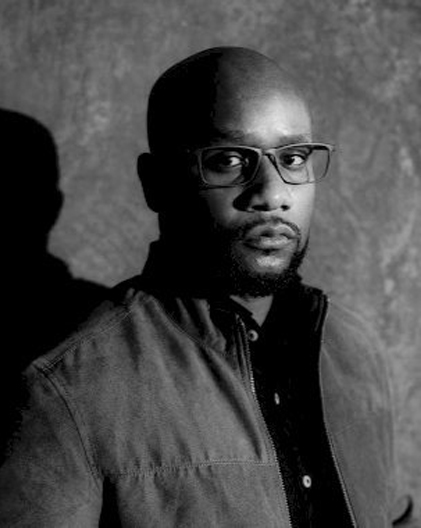 Under Color of Law is both a compelling crime novel and a persuasive engagement with the wider issues raised. Thoughtful and nuanced, it confronts the complexity of policing LA. Finn's ex-cop father tells him that "maybe you aren't doing enough to change things," but neither of them underrates the difficulty of this mission: "to be a black cop in Los Angeles—or anywhere else, for that matter—requires the ability to walk a tightrope. And the moment you miss a step, stumble, or go crashing below, you become another example of why blacks don't belong in the ranks."
Clark's novel is an insightful exploration both of the systemic problems of policing a city like Los Angeles and of the struggle within his protagonist's own character. Finn's failures make him doubt his ability to tackle the damage inflicted by fellow policemen who have shown themselves to be corrupt and sociopathic. How can someone as manifestly flawed as he is change stubbornly resistant circumstances or right wrongs? Finn's determination to stop the erosion of trust in the whole of the LAPD means that he must grapple with his own weaknesses as well as the hostility of fellow officers. He is driven on by a recognition that is at the heart of Under Color of Law: "The city may be veering to the point of no return, and if so, it's because its failures are what got us here…Justice…will come only one way. It's the time for daylight; the citizens of Los Angeles deserve the truth."
---
---
See more of Crimeculture's recent reviews below.
Stuart Neville, The House of Ashes (2021)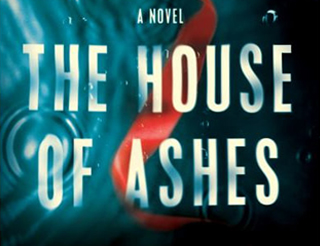 The House of Ashes is a stunning novel, brutal, disturbing and completely riveting. It's a crime novel but also a deeply affecting ghost story, the ghosts of children appearing to those who can see them, shadowy witnesses to the violence suffered: "A deeper darkness took her for some time, her slumber haunted by broken dreams of broken children between walls and beneath floors…" Read our review of The House of Ashes.
---
Catriona Ward, The Last House on Needless Street (2021)
Catriona Ward's The Last House on Needless Street is a surreal and fascinating novel. In the opening chapters, it would seem to be about a serial killer, Ted Bannerman, hunted by Dee, a young woman who is convinced he killed her sister when she was six. Ted has locked himself away in a run down, sinister place on the edge of a forest, where memories "lie around the house, in drifts as deep as snow." Ward's novel very skilfully creates a dark mixture of child murder and gothic horror, drawing us into a world that is haunted, disturbing and disorienting. Read our review of The Last House on Needless Street.
---
Caitlin Mullen, Please See Us (2021)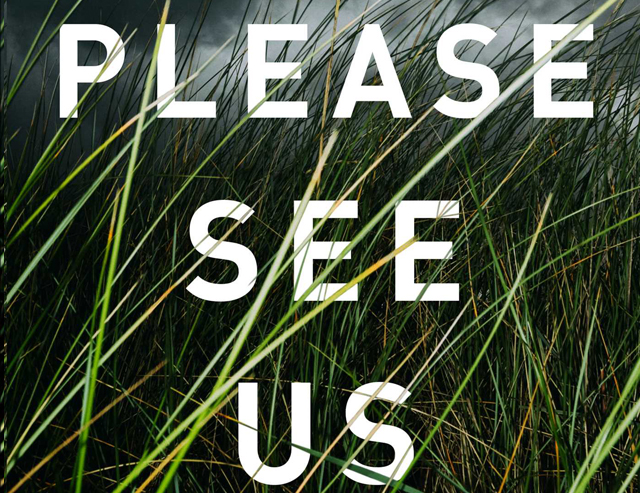 Mullen's protagonists, Lily and Clara, are very unlike one another, but both struggling to build new lives for themselves. They are brought together under the extreme pressure of violent events, desperate to work out what has been happening and terrified that they may themselves become victims. Lily reflects, "I was so tired of being afraid. And yet, it seemed that was all this summer was: learning all of the ways that dread could creep into my days." Read our review of Please See Us.
---
Inga Vesper, The Long Long Afternoon (2021)
Inga Vesper's The Long Long Afternoon is a beautifully atmospheric and wholly absorbing crime novel, set in 1950s Santa Monica. Vesper's title conjures up the placid, unbroken calm of a Californian idyll – a sun-drenched suburban life, where affluent housewives display their domestic accomplishments, their blue pools, their May-green lawns. But – as any reader of Chandler will suspect – we will inevitably discover that underneath this claustrophobic, carefully constructed surface there are hidden lies, transgressions and bloodstains on the kitchen floor. Read our review of The Long Long Afternoon.
---
Jessica Barry, Don't Turn Around, 2021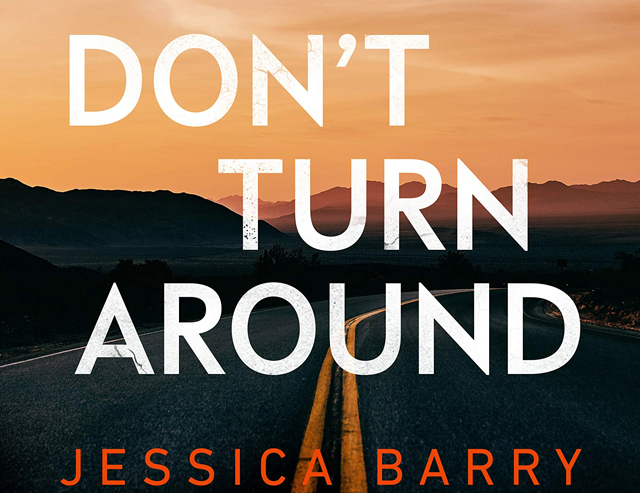 "Wasn't living under the constant threat of danger just a part of being a woman in this world?" Jessica Barry's Don't Turn Around is a gripping, swiftly paced female road novel. Her evocative prose propels us into the lives of two strong, determined women, thrown together on a nightmarish journey, facing dangers that neither of them anticipated. Read our review of Don't Turn Around.
---
---
Throughout 2020, Crimeculture reviewed a selection of the outstanding crime novels we enjoyed during the lockdown.
Crimeculture's Lockdown Favourites
Jane Harper, The Survivors, 2020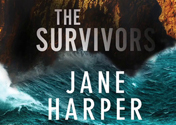 Jane Harper's The Survivors is an engrossing, suspenseful novel, with strong characters and an intensely realised landscape. It takes place in the tiny, isolated Tasmanian town of Evelyn Bay, sparsely populated except during the tourist season, when holidaymakers outnumber the town's inhabitants.
Read our review of The Survivors
Agnes Ravatn, The Seven Doors, 2020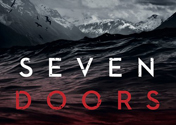 Agnes Ravatn's psychological thriller, The Seven Doors, is a haunting and disturbing exploration of guilt and deception – and of an obstinate determination to expose hidden truths. Ravatn's subtle, mesmerizing prose draws us into a complex skein of family secrets.
Read our review of The Seven Doors…
Hannelore Cayre, The Godmother (2019)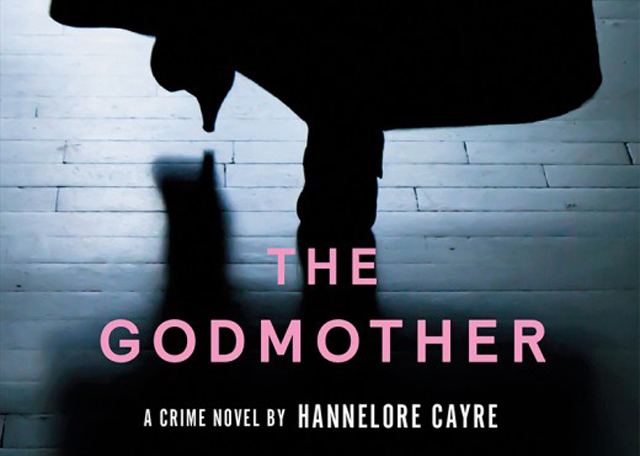 Hannelore Cayre's The Godmother (published as La Daronne in France) was one of the unexpected delights of this year's reading. It began to receive widespread recognition when Cayre – a criminal lawyer as well as a screenwriter and director – won both the European Crime Fiction Prizeand the Grand Prix de Littérature Policière, France's most prestigious award for crime fiction. Read our review of The Godmother…
Read reviews of more of our Lockdown Favourites:
Camilla Läckberg, The Golden Cage
Louise Candlish, The Other Passenger
Dreda Say Mitchell, Spare Room
Thomas Mullen, Midnight Atlanta
Rone Tempest, The Last Western
William Boyle, A Friend is a Gift You Give Yourself
Michael Farris Smith, Blackwood
Oyinkan Braithwaite, My Sister, the Serial Killer
S. A. Cosby, Blacktop Wasteland