Stuart Neville, House of Ashes (2021)
Review by Lee Horsley
The House of Ashes is a stunning novel, brutal, disturbing and completely riveting. It's a crime novel but also a deeply affecting ghost story, the ghosts of children appearing to those who can see them, shadowy witnesses to the violence suffered:
"A deeper darkness took her for some time, her slumber haunted by broken dreams of broken children between walls and beneath floors…She saw a small boy, ragged clothes and bare feet, standing in the doorway to the kitchen. But she didn't see him. Not really. He was no more than a folding of shadows, an impression of a boy, a confluence of light and darkness."
Neville alternates between two intertwined narratives. In our own time, there is the story of a young Englishwomen, Sara Keane, brought to live in a remote farmhouse in the North of Ireland, kept virtually a prisoner there by her domineering husband. The second narrative is that of Mary, an old woman who brings with her the life of the farmhouse half a century ago – hammering on the door one morning, demanding to know why Sara is living there: "'Who are you?' the woman asked. 'Why are you in my house?…Where are the children? They need me. Where are they?'"
In both narratives, 'the House of Ashes' is dominated by the corrupt, implacable cruelty of men used to holding sway. The fearful, often hopeless struggle of the women they brutalise is heartrendingly portrayed. Life-endangering female resistance to misogyny is a recurrent theme in contemporary crime fiction, but The House of Ashes is one of the most vivid, moving and memorable treatments it has received.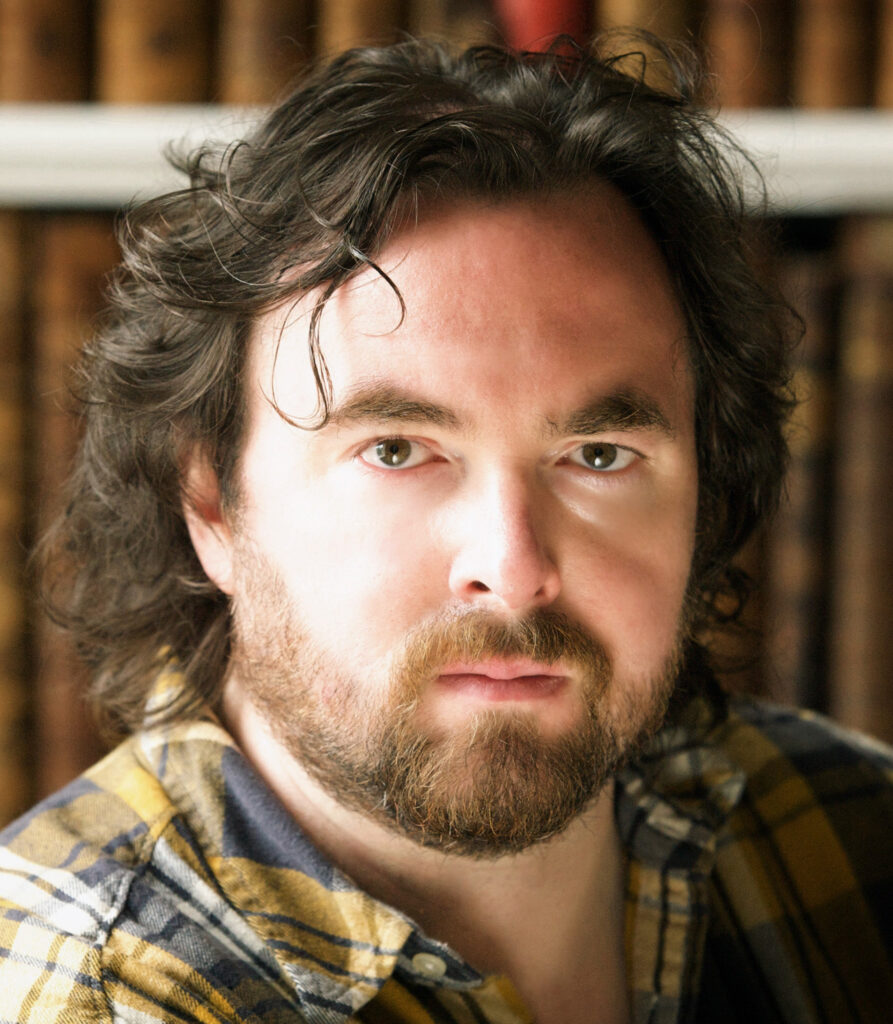 From the moment Sara comes to live in the Ashes she senses the echoes of its long-ago inhabitants – sometimes sinister and frightening, like the bloodstain on the floor that keeps reappearing no matter how often she scrubs it out. Defying her husband's wishes, she seeks Mary out, hoping to learn more about the events that seem to haunt the house. As Mary comes to trust Sara, she gives her glimpses of the life she had there as a girl, the harsh reality of past events that mysteriously seem to intersect with the troubled, often violent nature of Sara's relationship with her husband. Mary reflects,
"When I think about it now, I wonder, was that place always bad. Was the wickedness in the soil? Maybe it had always been there, even before the house. Maybe the wickedness seeped up through the soil, like the water did through the floorboards, and maybe it spread its wickedness to them men."
In Neville's excellent debut novel, The Twelve (2009; published in the US asThe Ghosts of Belfast), the protagonist, a former contract killer, is followed by the silent ghosts of those he has killed, urging him towards reprisal on their behalf. The child ghosts of The House of Ashes are a less vengeful, more purely innocent reminder of the terrible cost of a violent inheritance – of patterns of cruelty that come to seem the natural way of things. The unflinching brutality of Neville's world is part of a moving and compassionate vision of the kind of courage it takes to resist "the wickedness that seeps up through the soil".
---
Catriona Ward, The Last House on Needless Street (2021)
Review by Lee Horsley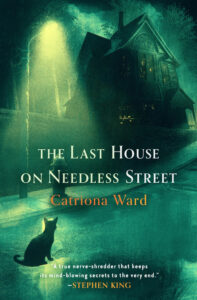 Catriona Ward's The Last House on Needless Street is a surreal and fascinating novel. In the opening chapters, it would seem to be about a serial killer, Ted Bannerman, hunted by Dee, a young woman who is convinced he killed her sister when she was six. Ted has locked himself away in a run down, sinister place on the edge of a forest, where memories "lie around the house, in drifts as deep as snow." Ward's novel very skilfully creates a dark mixture of child murder and gothic horror, drawing us into a world that is haunted, disturbing and disorienting.
Ted's mind often returns to the twisted, threatening world of his own childhood:
"Mommy took me to the forest three times. The last time she sent me back alone. Yes, I still feel her under the dark canopy of leaves. She is in the scatter of light across the forest floor. And yes sometimes she's in the cupboard under the sink. But really, I have been on my own since that day."
The narrative moves between different narrators, including Dee, whose search for her sister's murderer leads her to move into the house next door to Ted's. She waits and watches, hearing mysterious voices and fearing that her own grip on reality has become increasingly tenuous: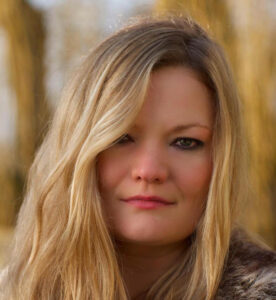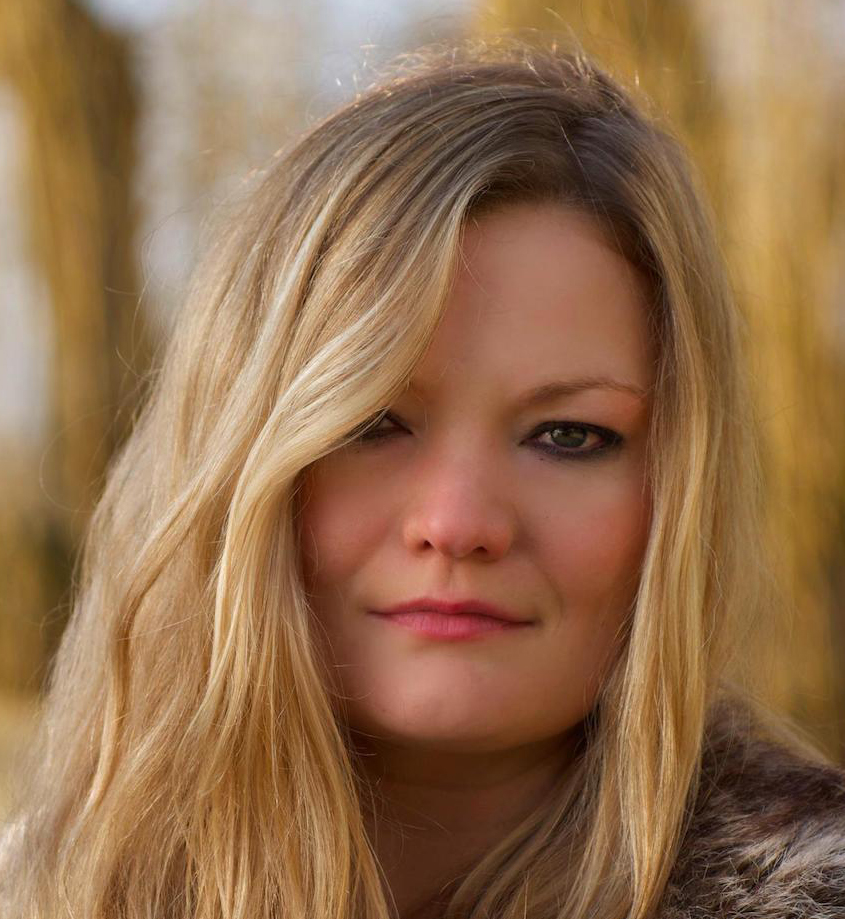 "Through it, Dee hears a high, clear voice saying, 'I don't want to do algebra.' There is the low rumble of a male voice. It could be Ted. Dee strains. Her head aches with effort. The stretch of summer air that lies between the houses now seems thick and impenetrable as dough. A young girl begins to sing a song about woodlice. In all her days of watching, Dee has seen no one but Ted come and go."
Distinctions are blurred between long past crimes and present horrors. As readers, we see things from perspectives that only gradually become comprehensible. Repressed guilts and inner torments are slowly revealed to characters and readers alike, and we share a distressing sense of the sheer strangeness of the world Ted inhabits. Ward's wonderful, dextrous prose takes us to places so unexpected that we repeatedly pause to re-examine our understanding, and in the process find hidden realities that are both terrifying and touching.
In her 'Afterward', Ward says, "I came to write a book about survival, disguised as a book about horror." The gothic atmosphere of fear and suspense impels us to read on, but one of the unexpected pleasures of the novel lies in finding its depth of human understanding and compassion.
---
Caitlin Mullen, Please See Us (2020)
Review by Lee Horsley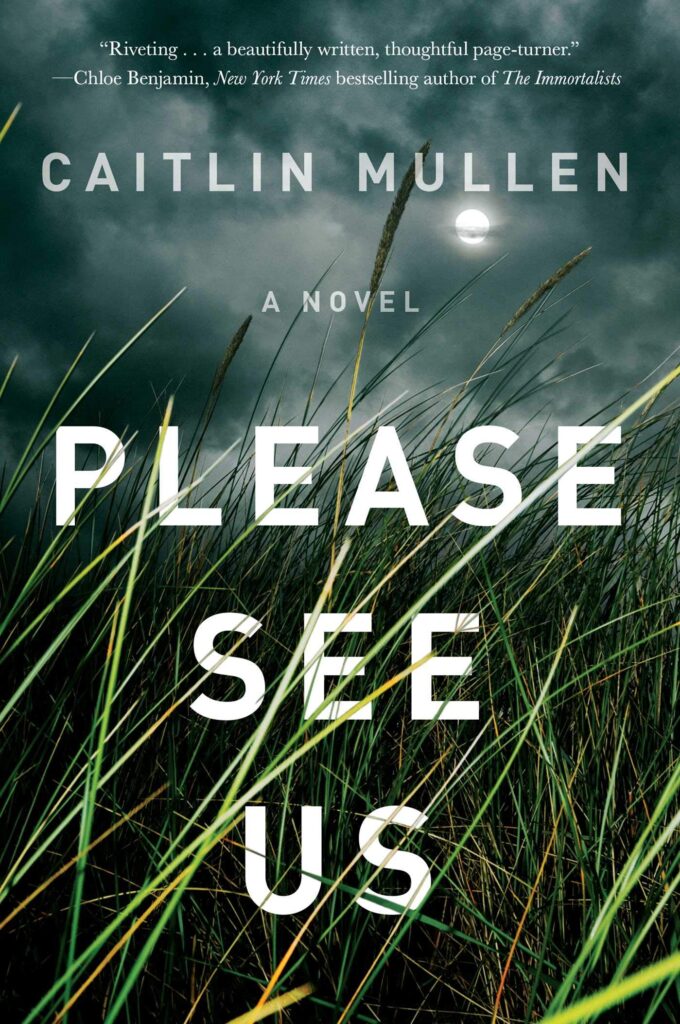 Mullen's protagonists, Lily and Clara, are very unlike one another, but both struggling to build new lives for themselves. They are brought together under the extreme pressure of violent events, desperate to work out what has been happening and terrified that they may themselves become victims. Lily reflects, "I was so tired of being afraid. And yet, it seemed that was all this summer was: learning all of the ways that dread could creep into my days."
As readers of Caitlin Mullen's Please See Us, we are drawn into the lives of women who are unseen – consigned to the impoverished underside of a decaying city, vulnerable to casual abuse and unspeakable violence. Mullen's lyrical, suspenseful psychological thriller compels our attention, telling their stories with both precision and compassion.
For the reader, the sense of danger that haunts the two women is known to be a grim reality. Much of Mullen's narrative alternates between the perspectives of Clara and Lily, but we also hear the voices of "the Janes", dead girls whose as yet undiscovered bodies have been posed by their killer in the marshland behind a seedy motel:
"They sense the shift in the wind during the final stretches of July…Then, the ocean will brew storms, hurricanes that surge their way up the coast. Wind that tears at the grass, tides that could scatter them, wash away what's left. They think this means they're running out of time. Time to tell their stories, time to be heard. They plead again for someone to see before it's too late."
Clara, a teenage psychic who gives tarot readings on the boardwalk, has real and disturbing visions – glimpses of the deaths that haunt Atlantic City, fleeting images of a girl called Julie and of the Jane Does who lie waiting for someone to find them. She feels transported outside of herself, to the mud and grass of the marsh, where she sees the bruised arms and legs of the women's bodies, stray sparkles of jewelry, and the flies that swarm everywhere. She thinks about leaving Atlantic City, but feels compelled to stay until she has "figured out what these visions meant…It seemed wrong, unfair to all of the women, to take off like they didn't matter. Like I wasn't carrying around pieces of their lives."
The backdrop of Atlantic City is powerfully created, giving us an affecting sense of this fading, crumbling, once glamorous place. The image of the city is partly conveyed through the paintings of an unknown artist whose work Lily discovers. His art captures the past of the city in the eighties and nineties – "the big hair, the bulky costume jewelry, bright as candy, the saturated colors" – and also the city as it has become, "the entropy, the slow creep of decay," a place plagued by "corruption, addiction, recession". We ultimately also enter the perspective of the artist, who knows he can't save the women, but who wants to "show everyone just how cruel, how ugly and wrong this city has become."
Please See Us is an extraordinary debut novel. Caitlin Mullen has shown herself able to create a literary thriller that contains both a completely absorbing crime narrative and a beautifully nuanced reflection on the "ruined dream" of a city in decline. We're very much looking forward to her future novels.
---
See more of Crimeculture's recent reviews below.
---
Inga Vesper, The Long Long Afternoon (2021)
Inga Vesper's The Long Long Afternoon is a beautifully atmospheric and wholly absorbing crime novel, set in 1950s Santa Monica. Vesper's title conjures up the placid, unbroken calm of a Californian idyll – a sun-drenched suburban life, where affluent housewives display their domestic accomplishments, their blue pools, their May-green lawns. But – as any reader of Chandler will suspect – we will inevitably discover that underneath this claustrophobic, carefully constructed surface there are hidden lies, transgressions and bloodstains on the kitchen floor. Read our review of The Long Long Afternoon.
---
Jessica Barry, Don't Turn Around, 2021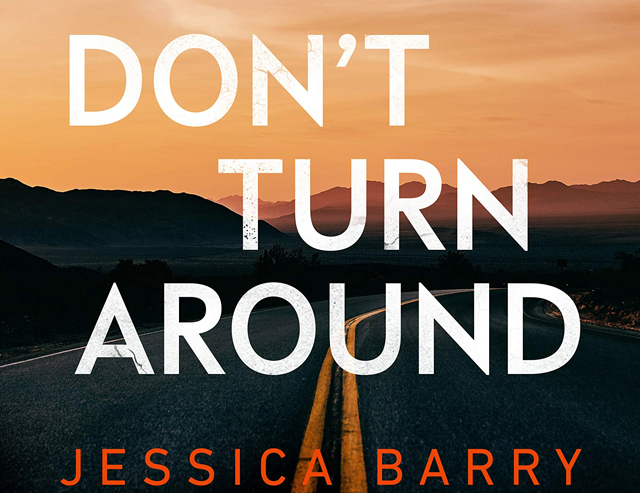 "Wasn't living under the constant threat of danger just a part of being a woman in this world?" Jessica Barry's Don't Turn Around is a gripping, swiftly paced female road novel. Her evocative prose propels us into the lives of two strong, determined women, thrown together on a nightmarish journey, facing dangers that neither of them anticipated. Read our review of Don't Turn Around.
---
---
Throughout 2020, Crimeculture reviewed a selection of the outstanding crime novels we enjoyed during the lockdown.
Crimeculture's Lockdown Favourites
Jane Harper, The Survivors, 2020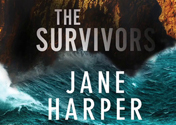 Jane Harper's The Survivors is an engrossing, suspenseful novel, with strong characters and an intensely realised landscape. It takes place in the tiny, isolated Tasmanian town of Evelyn Bay, sparsely populated except during the tourist season, when holidaymakers outnumber the town's inhabitants.
Read our review of The Survivors
Agnes Ravatn, The Seven Doors, 2020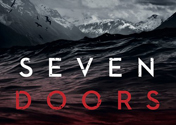 Agnes Ravatn's psychological thriller, The Seven Doors, is a haunting and disturbing exploration of guilt and deception – and of an obstinate determination to expose hidden truths. Ravatn's subtle, mesmerizing prose draws us into a complex skein of family secrets.
Read our review of The Seven Doors…
Hannelore Cayre, The Godmother (2019)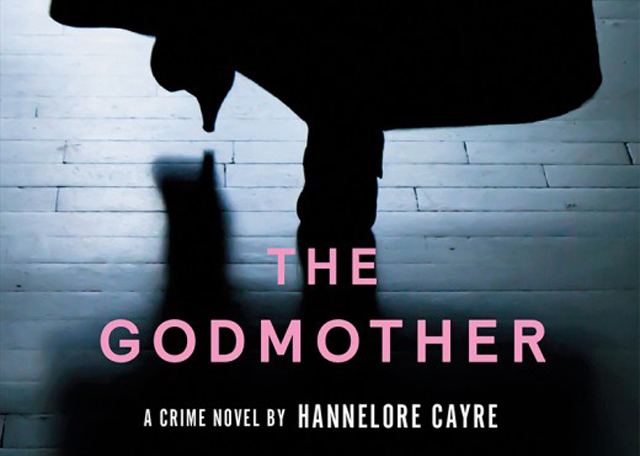 Hannelore Cayre's The Godmother (published as La Daronne in France) was one of the unexpected delights of this year's reading. It began to receive widespread recognition when Cayre – a criminal lawyer as well as a screenwriter and director – won both the European Crime Fiction Prizeand the Grand Prix de Littérature Policière, France's most prestigious award for crime fiction. Read our review of The Godmother…
Read reviews of more of our Lockdown Favourites:
Camilla Läckberg, The Golden Cage
Louise Candlish, The Other Passenger
Dreda Say Mitchell, Spare Room
Thomas Mullen, Midnight Atlanta
Rone Tempest, The Last Western
William Boyle, A Friend is a Gift You Give Yourself
Michael Farris Smith, Blackwood
Oyinkan Braithwaite, My Sister, the Serial Killer
S. A. Cosby, Blacktop Wasteland