Crimeculture's Lockdown Favourites
Crimeculture reviews a selection of the outstanding crime novels we have enjoyed during the 2020 lockdown.
Jane Harper, The Survivors, 2020
Review by Lee Horsley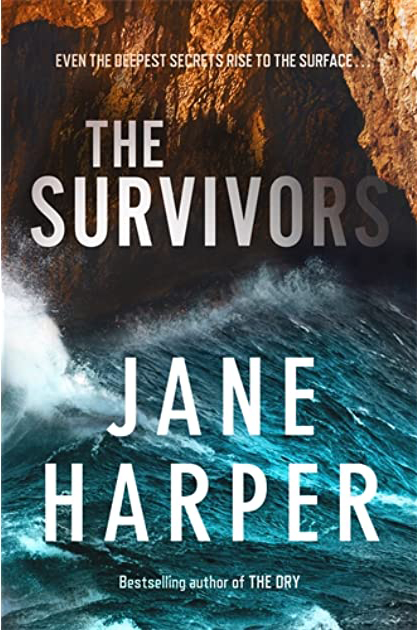 Jane Harper's The Survivors is an engrossing, suspenseful novel, with strong characters and an intensely realised landscape. It takes place in the tiny, isolated Tasmanian town of Evelyn Bay, sparsely populated except during the tourist season, when holidaymakers outnumber the town's inhabitants.
Kieran, who spent his boyhood in the town, returns home twelve years on, with his partner and baby daughter. Like his closest boyhood friends and members of his family, he continues to struggle with memories of a past catastrophe, when a violent storm led to the death of two young men, including his own brother, as well as to the disappearance of a fourteen-year old girl – still an unsolved mystery. Echoes of the past seem to be everywhere when, soon after Kieran's return, another young woman is found dead on the beach.
As the novel develops, Harper constructs a double perspective. The earlier coming of age story that played itself out at the time of the storm is repeatedly juxtaposed with the often painful recall of the sufferings of these younger selves. Each half of the narrative contains unanswered questions and unsolved crimes, and Harper's novel is a powerful examination of the ways in which identities take shape under pressure of events.
The isolation of this small outpost is vividly imagined throughout. As characters stand looking out to sea, they see the vast nothingness of the ocean: "They'd stood side by side in silence… Somewhere invisible to the north lay mainland Australia, to the far south, Antarctica. In front of them, nothing, all the way to the horizon." When he dives down into the icily cold water, Kieran feels "the water roaring past his ears and nothing but hundreds of kilometres of rolling sea separating him from the next nearest landmass."
The novel's title refers to three huge iron statues partially submerged in the sea, commemorating the loss of life in a long-ago shipwreck. They are always partially visible from the whale lookout, except when a storm makes the surge of the sea so overwhelming that all is obliterated:
"He could see the waves lapping high against The Survivors and suddenly it was twelve years ago and he was lost all over again. He scrambled in the water, his head twisting from the caves to the cliff path, trying to find his way out. He couldn't see the bottom of the trail. It was submerged, he realised, and his world lurched until he wasn't sure what was sky and what was sea."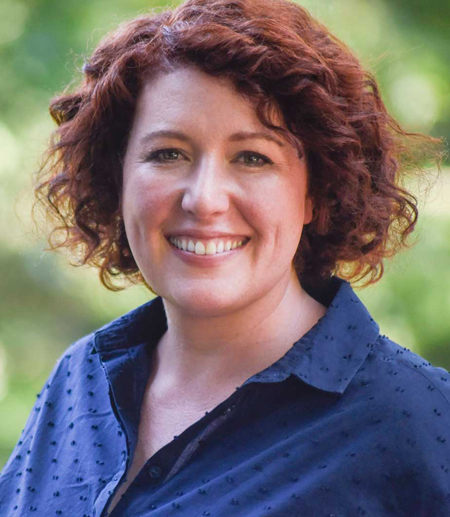 The Survivors is a taut mystery story that keeps readers guessing until the end. But it is also, like Harper's earlier novels, a subtle, often moving exploration of the torment of loss, grief and guilt. As in her debut novel, The Dry (2016), she endows an extreme terrain with mythic dimensions. Past tragedies, psychological traumas and the unknowable, treacherous paths of the human subconscious are all written into the landscape of Evelyn Bay.
There are inextricable connections between human experience and the surrounding landscape, not only in the ever-present, destructive force of the sea but in the labyrinthine tunnels of the sea caves, in which we glimpse the inner struggles of characters who try to navigate the hazardous paths, sometimes getting hopelessly lost as their route spirals down into darkness, at other times glimpsing a tunnel "winding clear and dry ahead": as Kieran reflects, "he had already spent too long mentally navigating the dark of those caves, wandering exhausted over the same old ground. Battling to change something that couldn't be changed, instead of trying to find his way out to the light." Harper's skill as a novelist ensures that her embodiment of this obsessive inner battle stays in our minds long after reading The Survivors.
Agnes Ravatn, The Seven Doors, 2020
Review by Lee Horsley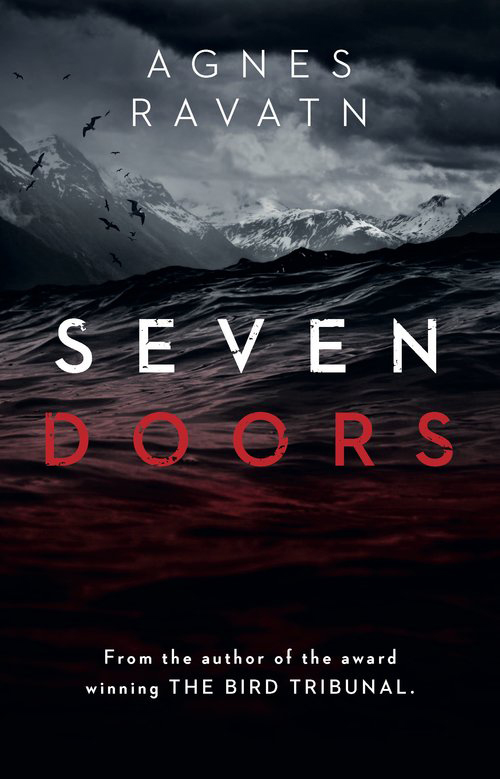 Agnes Ravatn's psychological thriller, The Seven Doors, is a haunting and disturbing exploration of guilt and deception – and of an obstinate determination to expose hidden truths. Ravatn's subtle, mesmerizing prose draws us into a complex skein of family secrets.
Professor of Literature Nina Winsløff, contributing unprepared to a panel discussion about the purpose of literature, suggests that they should instead be considering the more perplexing question of their own "decreasingly relevant" discipline: "what is the purpose of literary scholars?" Extemporizing a little desperately, Nina goes on:
"They ruminate, write at length…But for what? … Finding meaning and making connections? … There are mysteries and answers more or less concealed in every single text, doors waiting to be opened.…in reality, literary scholars could make fantastic investigators…The task of literary scholars ought to be to prevent miscarriages of justice occurring in the first place!… Literary scholars should be working for the police! Nina barks, so loud that she surprises even herself."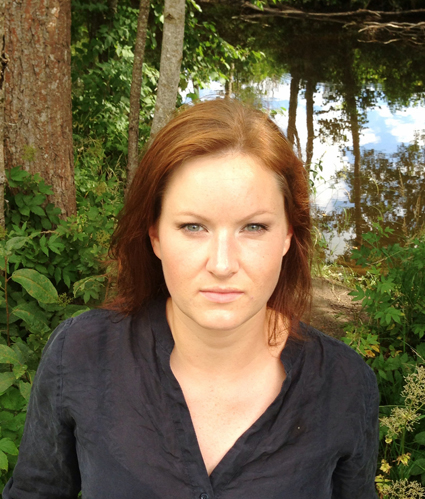 Within days of her outburst, real life challenges Nina to deploy her investigative powers to solve an actual mystery – to find the answers concealed behind "doors waiting to be opened." The violinist Mari Nilson, a single mother, disappears, leaving behind her young son. She has been the tenant of a house owned by Nina's husband Mads, and Nina feels an additional burden of responsibility because she and her abrasive daughter have pressured Mari to vacate the house. The police appear to have found no useful evidence, raising the question of whether a literary scholar might indeed "work for the police" – discovering the hidden connections that seem to be evading them.
As Nina searches out clues to what happened, she gradually uncovers failures, repressed emotions, deceptions and concealed wrongdoing. She feels she must persist until she finds out what really happened, however disturbing that discovery may be. But even before she's reached the end of her investigations she has begun to fear the destructive power of truth: "Nobody can know. She already knows too much, she wishes she could erase it all from her mind, live in blissful ignorance, she should never have started asking questions." She not only struggles to find the truth but to resolve her own dark moral dilemma: what consequences might follow from a revelation of her knowledge?
Ravatn is a highly skilled storyteller, creating finely drawn characters and gradually laying bare the inner conflicts of each. As in her earlier novel, The Bird Tribunal (2016), ancient myths and stories resonate throughout her own plot. Nina remembers back to one of her past lectures on Oedipus and his tragic error: "People fumble in the dark. We often have no notion of the full scope of our actions…Oedipus sees nothing before he absolutely has to."
Ravatn has long been recognised in Norway as one of the country's best young writers. The Bird Tribunal was her first novel to be published in English and her equally powerful Seven Doors confirms her growing reputation as one of the most compelling voices in Nordic noir.
Hannelore Cayre, The Godmother, 2019
Review by Lee Horsley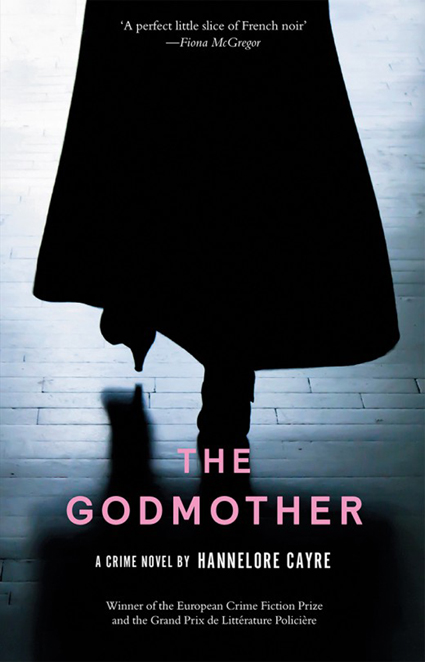 Hannelore Cayre's The Godmother (published as La Daronne in France) was one of the unexpected delights of this year's reading. It began to receive widespread recognition when Cayre – a criminal lawyer as well as a screenwriter and director – won both the European Crime Fiction Prizeand the Grand Prix de Littérature Policière, France's most prestigious award for crime fiction.
It's easy to see why Cayre's achievement has created such a stir. Her exuberant, blackly comic thriller is mischievous, subversive and unfailingly suspenseful. It carries a sharply observed critique of French social structures and of underlying sexist and racist stereotyping. But unquestionably what most gives the novel its terrific energy and appeal is the unforgettable voice of its witty, sardonic and irreverent anti-heroine, Patience Portefeux.
A 53-year old, poorly paid Franco-Arab interpreter for the Ministry of Justice, Patience is desperate to escape her financial woes. Then fate intervenes, unexpectedly giving her a chance to redeem her fortunes by applying her skill in translating police wiretaps of North African drug gangs. She uses her specialist knowledge to embark on a wholly unofficial second career, infiltrating the criminal underground running drugs from Africa to Paris. Her double life involves pragmatically applying the scraps of information she gains from the drug traffickers' conversations – first to find the hiding place of an enormous stash of highest quality hash dumped by a hapless Moroccan arrested by the police; then to steal it, store it and set about transforming herself into a dealer.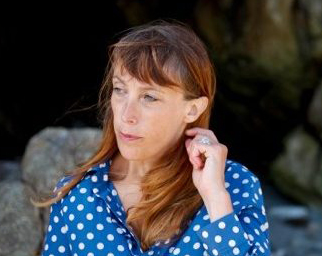 Patience decides that knowing the rough area where the stash was hidden is not enough to go on without some expert help, so she searches out a retired drug squad dog to adopt. His name is DNA – "one ugly-looking mutt", trained for drugs and currency detection. It's a wonderful partnership:
"I loved everything about him: his harlequin coat, the lack of proportion in his body shape which rivalled only mine…and the fact that he instantly decided to attach himself to my feet wherever I went, like a shadow in the shape of a dog…The moment DNA set foot in my door I had so many things to tell him that I didn't stop talking… Plus, we had a job to do as a matter of urgency: 'We're going to take a look on Google Earth to see where that Moroccan idiot could have stashed his load. Yes we are, yes we are, yes we are…'"
After a nail-biting journey to take possession of the hash, Patience has to think carefully about the tricky problem of how she can create a secret identity as a dealer. Her professional habits of scrupulously accurate translation and transcription enable her to identify promising customers – "a bunch of guys sufficiently idiotic not to wonder where I might have sprung from, and who had an urgent need for product as a result of a delivery mishap." Once she has decided on quantity and price, she sends an SMS to a dealer nicknamed Scotch – and, of course, has to sort out an appropriate identity for herself:
"Most importantly, I had to hide my white hair which stood out in a crowd of thousands. I had great fun disguising myself. I opted for Moroccan bled chic: fake black and gold Chanel sun-glasses, leopard print hijab, black khôl eyeliner, pant-suit with long tunic, gold bracelets (lots of them) and diamanté watch, orange nails and shiny nylons. I was unrecognisable. A very respectable Maghrebi business woman. The perfect chameleon."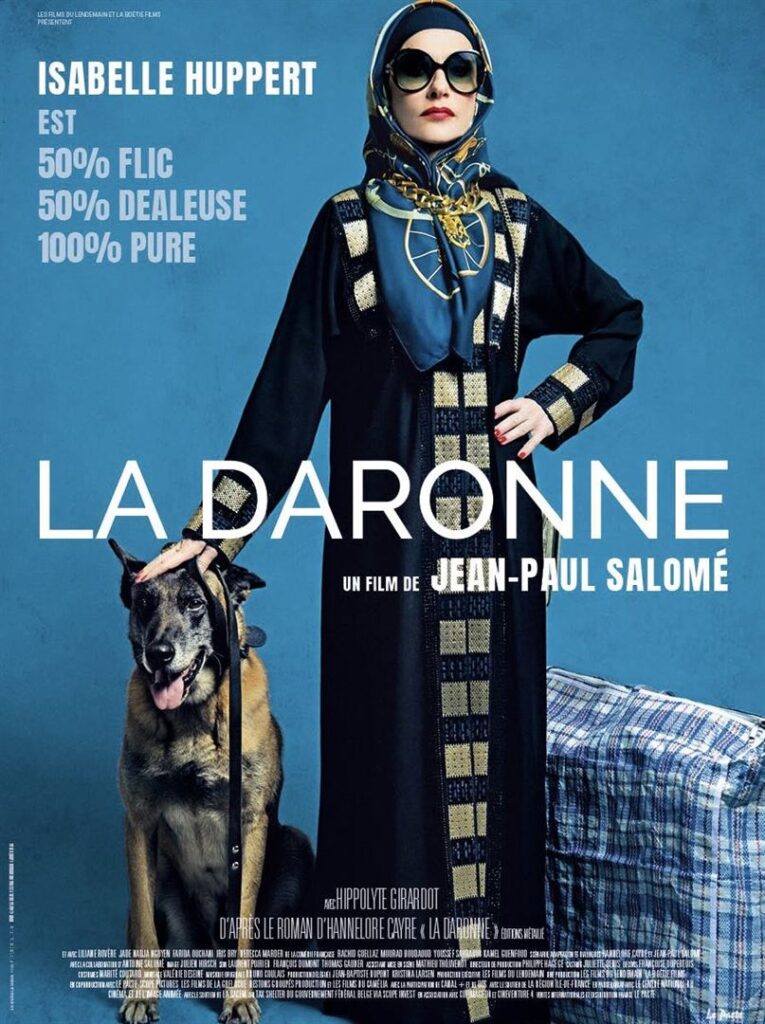 After the transaction has successfully taken place, Patience is delighted when she translates an exchange that both testifies to the quality of her product and gives her new identity a name. She hears Scotch telling his friend that this is "the OG shit, totally sick" and that he's "gonna work the whole year with this weird-ass godmother chick". At first she worries that she has to leave the word "godmother" in the text, which, like all of their exchanges, will become available to police via wiretaps. But then she realises "that I'd just found my criminal alias. So, I'd be the Godmother."
The Godmother has now been made into a film starring Isabelle Huppert, released on Netflix under the title Mama Weed in September 2020. In a Guardian interview about the film, Huppert says, "I don't conform. The way I act is my own still" – an attitude that would seem to fit perfectly with playing the determinedly maverick character of Patience.
Read reviews of more of our Lockdown Favourites:
Camilla Läckberg, The Golden Cage
Louise Candlish, The Other Passenger
Dreda Say Mitchell, Spare Room
Thomas Mullen, Midnight Atlanta
Rone Tempest, The Last Western
William Boyle, A Friend is a Gift You Give Yourself
Michael Farris Smith, Blackwood
Oyinkan Braithwaite, My Sister, the Serial Killer
S. A. Cosby, Blacktop Wasteland