Crimeculture's Lockdown Favourites
Over the coming weeks, Crimeculture will be reviewing a selection of the outstanding crime novels we have enjoyed during the 2020 lockdown.
Camilla Läckberg, The Golden Cage (2020)
Review by Lee Horsley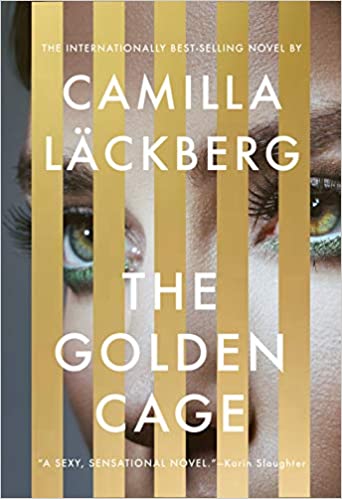 In The Golden Cage, her gleefully over-the-top revenge fantasy, the Swedish writer Camilla Läckberg delivers one of the most entertaining of our lockdown reads. It is a deliciously dark, often very funny tale of male arrogance, aggression and sexual predatoriness, and of what schemes a resourceful woman like Faye Adelheim might set in motion to punish such misdeeds.
Läckberg's tense, suspenseful plot is mixed with scathing social satire. In this 'Me Too' era psychological thriller, male presumption is mocked mercilessly, and the mockery is extended to the conventions and assumptions of the society men dominate. The women who decorate their lives are also caricatured – especially the women with whom Faye is compelled to socialize in her role as the wife of a successful billionaire. She of course has plenty of flaws of her own, some of them buried in a murky past that she has separated herself from as completely as possible. But she has very little in common with the ladies who lunch, other than the staggeringly rich life style that comes with her marriage to Jack Adelheim.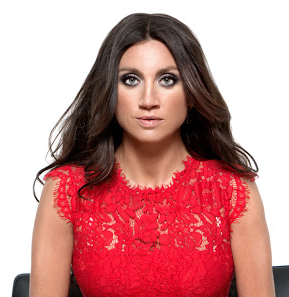 Clever, creative and determined, Faye has a steely resolve that grows in her as she realizes what marriage to Jack has cost her. Having met him at the prestigious Stockholm School of Economics, she not only marries him but quits university to support him, pouring her considerable inventiveness into his creation of a marketing company called Compare (her idea – as is most of his business model). But having made his success possible, she is relegated to the role of ignored trophy wife, confined to the gilded cage of their immensely expensive house, subordinating herself until she all but vanishes: "if she wasn't Jack Adelheim's wife, who was she? During her years with Jack she had peeled everything else away, layer by layer."
When Faye discovers that Jack is in fact a compulsive philanderer – "sticking his cock into anything that moved, and I was too stupid to notice" – she is determined not to internalise her rage. But, more than that, she decides that she will at last put her well-honed business skills to her own use, and her target audience will be women everywhere who want to "rebuild lost pride, to fight back, take control". Her company will be called Revenge.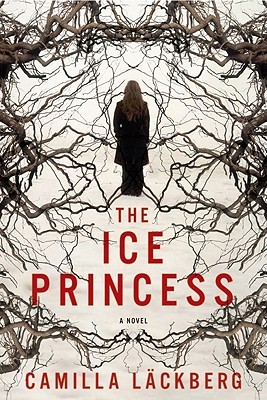 "Faye knew she had the best weapon in her arsenal – her femininity. It made men underestimate and objectify her, assume she was stupid. There was no way Jack could ever win this fight. She was smarter than him. Always had been. She had just allowed him, and herself, to forget that."
Many readers of Scandi Crime will already be familiar with Läckberg's work from her long-running, highly successful series of small-town murder mysteries, the Fjällbacka books, featuring the relationship between Patrik Hedstrom and Erica Falck (starting with The Ice Princess in 2002). The strengths of that series – the dark secrets uncovered, the psychological insights, the adept plotting – are also abundantly apparent in her new novel. But in this world, there is little room for domestic interludes involving loving couples. The Golden Cage is Läckberg louche and unbuttoned – and even more enjoyable.
Louise Candlish, The Other Passenger (2020)
Review by Lee Horsley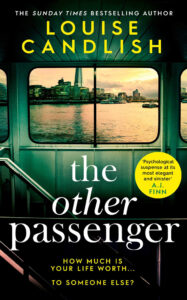 Louise Candlish's The Other Passenger is a brilliant piece of contemporary noir. It offers readers sharply observed characters, an ingenious plot and a wholly engrossing succession of narrative shocks, keeping us guessing to the very end.
Candlish has written over a dozen novels, including family dramas and some of the most compelling psychological thrillers of recent years. Crimeculture always eagerly anticipates the publication of a new Candlish novel – which means that of her recent novels only The Other Passengercounts as a 'lockdown favourite', since we read Our House (2018) and Those People(2019) as soon as they came out.
The novel opens on the first day after the Christmas break, with Jamie, the narrator, on the riverboat that has been part of his daily commute. As he disembarks, he finds the police waiting to question him about his regular travelling companion, Kit, who has gone missing:
"'So, if we can trouble you for a minute, Mr Buckby?' 'Of course.' As I allow myself to be led towards his colleague, it's the coy, old-style phrasing I get stuck on. Trouble you for a minute, like trouble is a passing trifle of an idea, a little Monday-morning fun. Well, as it transpires, it's fucking neither."
Kit and Jamie first meet on the riverboat and, as their camaraderie develops, they begin to socialize as a foursome with their partners, Melia and Clare. Clare, Jamie's partner, has a lucrative career in property sales, and Melia, it turns out, is the new junior who has been hired by her firm. As Jamie ruefully thinks later, reflecting on the way Melia seems to have happened into their lives: "the collision of our two worlds was pure chance. Of all the estate agents in all the towns in the world, she walks into Clare's."
The echoes of 1940s films are one of the pleasures of The Other Passenger. Candlish mentions Double Indemnity and especially the performance of Barbara Stanwyck in her Acknowledgements, and Melia (nick-named 'Me') is a wonderful updating of the femme fatale for the Time's Up era. Living in parlous circumstances, on the edge both socially and financially, she shows London properties to the very rich and craves her own path to upward mobility. As she approaches Jamie with a smoky sigh and audacious confidence, he is "swept along like some hapless antihero", and is right to wonder what, exactly, she has in mind.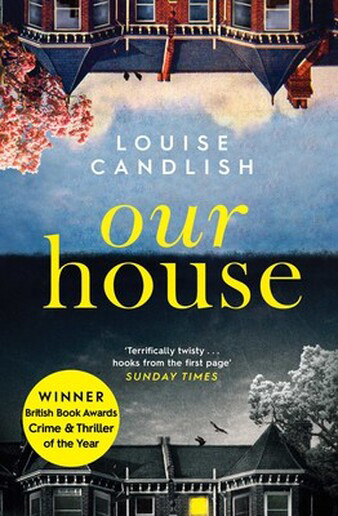 When things start to sour in the foursome, the tensions are both sexual and financial, with Clare's spectacular, inherited four-story Georgian townhouse (boasting a view of the Thames and a private garden square) as the very embodiment of all that drives economic resentment. In one clash, when Kit rounds on Jamie, he sneers, "'You think you're so clever, but you haven't got a clue in your posh bubble on Prospect Square…I know the kind of people you wouldn't even know existed."
When Candlish's Our House was published, a Guardian article suggested that, given the current preoccupation with housing, it seemed inevitable that "the property-porn thriller" would become a staple of crime fiction – and indeed, both Those People and The Other Passenger are also excellent examples of "property-porn" or "London property noir".
The escalation of the sexual-financial conflicts and betrayals in The Other Passenger involves a satisfying succession of unexpected turns and revelations, as Candlish draws us into her expertly paced plot. Suspenseful throughout, and completely addictive.
Dreda Say Mitchell, Spare Room (2019)
Review by Lee Horsley
Dreda Say Mitchell's Spare Room is a tense, gripping psychological thriller, holding the reader's attention throughout with unexpected revelations and new terrors. Mitchell, who is also well-known as a journalist and broadcaster, has written over a dozen crime novels. Having grown up in London's East End, she creates fiction with gritty London settings and strong female characters in detective novels like Vendetta (2014) and gangland thrillers such as the Gangland Girls (2009-11) and Flesh and Blood series (2016-18). Mitchell won the CWA's John Creasey Dagger for her debut novel and was awarded an MBE in 2020.
Spare Room, her first psychological thriller, is a suspenseful amalgam of deception, threat, nightmares and hallucination. The novel opens with the disturbing account of an unknown man about to commit suicide. He is the occupant of a room in a large Victorian house – a room that subsequently becomes available to rent. "Spacious and cosy", as the advert says, it catches the eye of a young woman called Lisa, who seems happy there until she discovers a suicide note stuffed down the back of a bedside cabinet. The "ghost of the faceless man who wrote the farewell letter" haunts Lisa, and the house itself seems to take on sinister qualities:
"My new home is the perfect environment for a cycle of nightmares. By day it's an imposing Victorian pile, but at night it becomes a slightly creepy Gothic mansion you could imagine a vampire taking a nap in. By day it's a quiet place where you can rest or get some work done. At night, there's every kind of noise going on."
When a sheet of wallpaper peels away from one of the room's damp walls, Lisa discovers that the wall is covered with Cyrillic writing which, it becomes apparent, must have been left by the man who died there. The couple renting the room, however, deny the existence of any previous occupant, and their own behavior becomes increasingly weird and intimidating.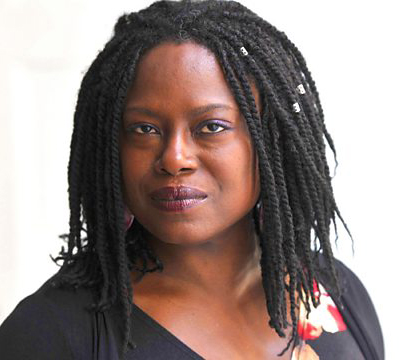 Lisa own childhood, it emerges, is mysteriously fragmented, with suggestions of experiences so damaging that she has repressed the memories. She has old scars, and ever since her fifth birthday has suffered from nightmares and sleep walking. She is convinced her parents are hiding something from her about what happened on that day, but they are resolutely evasive and think she is having a breakdown. Only her former boyfriend, Alex, acknowledges the surreal abnormality of what's going on. "Don't you dare say I'm bonkers," Lisa warns him when he is reduced to silence by her frantic efforts to explain what is happening. Alex replies,
"I wasn't going to. This is spooky. Disturbing. A man takes his life by his own hand where we're standing, leaves a suicide letter and writing on the wall in a foreign language, and you expect me to carry on as if we've just read a page from The Guardian."
Mysteries surround both the unstable, sadistic behaviour of Lisa's landlords and the secrets of her own past. Mitchell very successfully creates an atmosphere in which extreme disorientation and night terrors have become the norm. Her second psychological thriller, Trap Door, was published earlier this year and is high on our must-read list.