Attica Locke, Heaven, My Home (2020)
Review by Lee Horsley
Deeply felt, suspenseful and compellingly written, Attica Locke's Heaven, My Home is a noir thriller that creates its tense plot out of the traumas of recent history.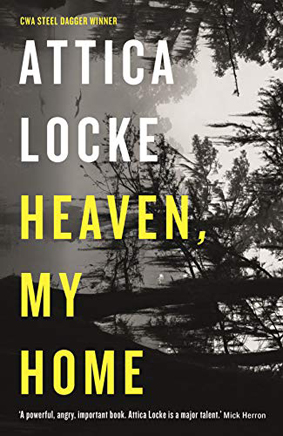 A sequel to Edgar-winning Bluebird, Bluebird (Locke's Highway 59 series), Heaven, My Home involves her protagonist, Texas Ranger Darren Matthews, in the task of finding a boy. But not just any boy. Levi King is the nine-year old son of a gang captain in the Aryan Brotherhood of Texas and he has disappeared from a neo-Nazi trailer park into the vastness of Caddo Lake, with its enormous flooded, almost impenetrable cypress forest: "Spanish moss on the cypress trees dampening all sound, so that you could feel in this primeval lake on the edge of the state, this swamp at the edge of time, that you were the last man alive."
Locke beautifully evokes the lake and the surrounding inhabitants of deep east Texas, creating a microcosm of the racial and social tensions that drive the story. The trailer park has been set up by a ragged group with ties to the Brotherhood, squatting on land that rightfully belongs to the descendants of a group of slaves who swam to freedom and created Hopetown. Discovering the complex history of this settlement is part of our fascination in seeing the plot unfold. But Locke never lets us lose sight of the contemporary national context within which the local drama is playing out.
The events of Heaven, My Home take place in the run-up to Trump's inauguration, and the FBI is looking to secure an indictment of the Aryan Brotherhood of Texas for major crimes, including gun running and illegal gun sales. Darren's lieutenant calls him in to explain the urgency of the task in hand:
"A little over a month from now we get a new man in the White House and a brand-new Justice Department, and who knows how the shit will shake out, if their priorities will line up with what we've been doing with the feds on this task force for six years. Six years, Ranger, we've been trying to take down this terrorist organization…The feds want this in front of a grand jury before the change of power in Washington. Before a Trump Justice Department mistakes the Aryan Brotherhood for some sort of honor guard."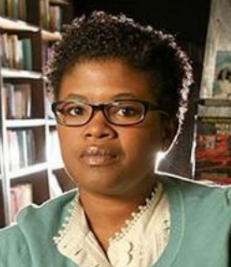 Locke says in an interview with The Guardian that the idea of setting the book between Trump's election and his inauguration had to do with it being a period of such enormously heightened anxiety. Clinging to the belief that he would lose the election was no longer possible. Racial violence can be seen to escalate and there is the increasingly desperate question of whether there is anything that can be done about it. Before he embarks on his new assignment, as he switches from beer to whiskey, Darren marvels "with befuddled anger at what a handful of scared white people could do to a nation…white voters had just lit a match to the very country they claimed to love—simply because they were being asked to share it."
Heaven, My Home is unfailingly effective in its weaving together of vividly created local details with some of the widest, most pressing questions of contemporary American society. Crimeculture is greatly looking forward to the next novel in the series.
Noirwich Crime Writing Festival
Attica Locke will be giving the 2020 Noirwich Lecture on 11 Sept 2020.
The Festival is online, and her lecture will be available free of charge at 7.30 pm on YouTube.