Rone Tempest, The Last Western (2020)
Reviewed by Lee Horsley
Rone Tempest's The Last Western: The Unjustified Killing of Michael Rosa by Ed Cantrell is a fascinating and highly enjoyable true crime story. It takes place in Rock Springs, Wyoming, and reconstructs the events surrounding the day in July 1978 on which, having arranged a night-time meeting in a saloon parking lot, Ed Cantrell drew his gun and shot Michael Rosa between the eyes. Tempest gives his readers a gripping, well-told tale, introducing us to a colourful cast of characters inhabiting the volatile, often violent world of a twentieth-century Western boomtown.
Rock Springs had a history of boomtown chaos, having experienced its first boom in the 1860s, when the newly built Union Pacific railroad brought the town "instant vice and violence, prostitution and gambling." It experienced the boom-and-bust cycle caused by fluctuations in oil and gas prices, which again in the 1970s brought a sudden expansion of population and an influx of transient labourers, "whose self-image was one of toughness and whose unregulated vices attracted criminals, gamblers, prostitutes, and other armed opportunists eager to siphon off their wages."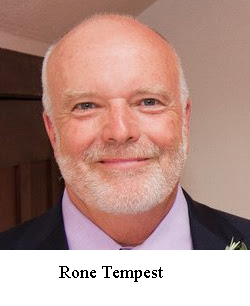 Cantrell and Rosa were both taken on to help bring Rock Springs crime under control. Cantrell formed a detective division as part of the local police force and hired Rosa as an undercover detective, using his cover as a bartender to investigate the proliferation of drug trafficking, prostitution and gambling. It was an unusual partnership between two very different men but, Tempest suggests, it worked well at first:
"For a time, the two men performed as an efficient team, Cantrell the steely-eyed Wild West throwback and Rosa, the street-savvy New Yorker with an impressive Afro. It was as though Wyatt Earp and Shaft had teamed up to fight crime in the Mountain West. But there was a falling-out."
The Last Western paints a vivid picture of the self-mythologising Ed Cantrell, who had spent the previous quarter of a century transforming himself from "a midwestern dude" into the very image of the Western gunfighter. He assiduously read Western nostalgia magazines – True West, Guns and Ammo, Western Horseman – and practiced his riding, shooting, hunting and quick draw skills. As a long-time Wyoming friend said, "Ed literally was born in the wrong century," gravitating towards anyone who had a Western mystique about them.
Mike Rosa, a couple of decades younger, cultivated a very different self-image. A decorated Marine, he was born in Puerto Rica and raised in the gang-dominated streets of West Harlem. Edgy and brash, he was already an experienced cop, having worked elsewhere as an undercover narc. But however tough and effective he was, people didn't see him as fitting in well in Rock Springs. Cantrell and others had started to wonder whether he wasn't something of a loose cannon, particularly once he had been subpoenaed to testify before a state Grand Jury investigating corruption (including police corruption) in Rock Springs.
Tempest provides a meticulously researched account of the ways in which the unlikely partnership between Cantrell and Rosa evolved, of possible motives for the murder and of how events played out on the night of the shooting. But the real centerpiece of his narrative is the trial that took place in February 1979, presided over by one of the most flamboyant and well-known trial lawyers of the day.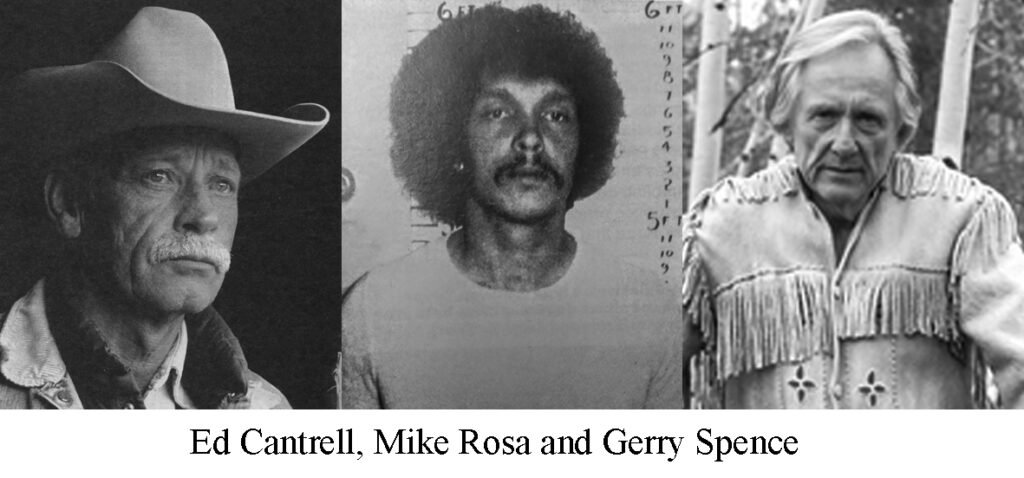 Against the odds, Cantrell persuaded Gerry Spence to take his case – partly, it would seem, because Spence felt an affinity for the man who had fashioned himself into such a compelling replica of the nineteenth-century Western gunfighter. "I knew this man, this gunfighter, because I am one. We are both gunfighters, each with our own weapon," Spence wrote in his 1982 book, Gunning for Justice. Whether or not the trial achieved a just result, it was a triumph of showmanship:
"Resplendent in his trademark ten-gallon hat, Spence pulled out all the stops, staging a combination of the infamous Texas Defense (the victim "needed killin'"), and the Buffalo Bill Wild West Show complete with exhibitions of quick-draw gun artists. Completely unembarrassed, Spence even teased out Oedipal parallels. Rosa viewed Cantrell as the father who had abandoned him; Cantrell saw Rosa as the reincarnation of his favorite son. In Spence's capable hands, the trial evolved into a Biblical tale of self-defense filicide versus attempted patricide. Greatly entertained, the Pinedale jury, composed mainly of ranchers, took only two hours to find Cantrell not guilty."
The Last Western is one of the first books to be brought out by the NeoText publishing venture, which will specialize in digital releases of genre novellas and narrative nonfiction. One of the company's founders, John Schoenfelder, says that it was created to publish "short, fast fiction driven by big ideas or larger than life real stories, often accompanied by powerful illustrations and images." Rone Tempest's lively narrative amply fulfills this aim, and we look forward to seeing more digital publications from NeoText.