Adrian McKinty, The Chain (2020)
Review by Lee Horsley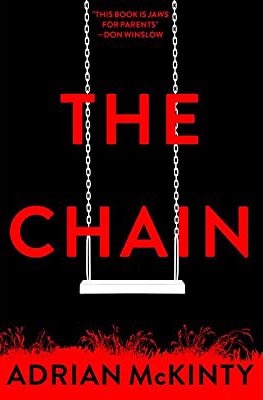 Adrain McKinty's The Chain is tense, wonderfully written and relentlessly paced. It is a superb thriller. Its nail-biting plot opens with the kidnapping of a young girl from a bus stop: when a man in a black ski mask points a gun at her chest, blindfolds her and bundles her into his car, eighth-grader Kylie realizes that she has no choice but to go with him. Her terror is vividly conveyed, but she is only one small part of the human distress and suffering caused by the diabolical organization that has created 'The Chain'.
McKinty takes us into the minds not only of Kylie but of her frightened, semi-competent kidnappers, of those who conceived and perpetuate the deadly scheme and, most importantly, of her utterly distraught mother, Rachel Klein, who can only rescue Kylie if she kidnaps another child to replace her daughter in The Chain. In a Guardian interview, McKinty says: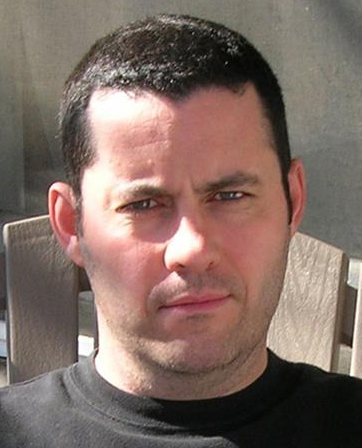 "I wanted to take a person who breaks all these codes of morals – in every conceivable code of moral philosophy, she does the wrong thing…In terms of Kantian ethics it's the wrong thing; in terms of utilitarian ethics it's the wrong thing; in terms of Aristotelian ethics it's the wrong thing. It's the wrong thing to do and yet our instinct as a reader is, I'd do it too. We'd all do this even though it's horrible."
McKinty never lets us lose sight of what is at stake. Shortly after the kidnappers' demands are conveyed to her, Rachel is approached in the street by a threatening man who first knocks her down and then tells her to Google the Williams family of Dover if she wants to know the cost of failure. When she has a chance to use a computer, what she sees is terrifying:
"A grisly robbery / home invasion gone wrong, the police thought. A mother and her two children and her new boyfriend were tied up, and all of them were shot in the head. The children had been killed hours before the mother, so she'd had plenty of time to suffer and think about it. Utterly chilled, Rachel begins researching potential targets."
Will Kylie survive? Will Rachel be able to carry out the kidnappers' demands? Fighting back tears and waves of panic, Rachel determines to try to find the money required and – even more of an impossibility – to locate and arrange the kidnap of another child. The people who have devised this bizarre game have warned that she should pray she never discovers "who we are and what we are capable of." And the ultimate question, of course, is whether she will defy their warnings and take the enormous risk of attempting to find and confront those who are responsible.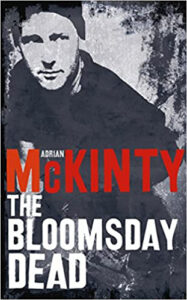 The Chain has been widely praised for compelling its readers to share the fears of the characters, to live through their nightmares. This ability to involve us in his characters' traumas is one of the great strengths of all of McKinty's fiction. His brilliant Dead Trilogy (2003-07), Falling Glass (2011) and his Belfast-set Sean Duffy books (2012-19) are all amongst Crimeculture's long-standing favourites, incomparably gripping and sustained studies of men under threat of destruction and in desperate need of redemption. As in The Chain, the storytelling is so taut, the characters so fully realized that – once you have begun reading a series – you will be compelled to carry on to the end.
Award-winning and critically acclaimed, McKinty's previous work had not found as large an audience as it deserves. The Chain – a six-figure "monster hit" – has hugely widened his readership, and we very much hope that those who haven't yet discovered his earlier novels will now find their way to them.