Dreda Say Mitchell, Spare Room (2019)
Review by Lee Horsley
Dreda Say Mitchell's Spare Room is a tense, gripping psychological thriller, holding the reader's attention throughout with unexpected revelations and new terrors. Mitchell, who is also well-known as a journalist and broadcaster, has written over a dozen crime novels. Having grown up in London's East End, she creates fiction with gritty London settings and strong female characters in detective novels like Vendetta (2014) and gangland thrillers such as the Gangland Girls (2009-11) and Flesh and Blood series (2016-18). Mitchell won the CWA's John Creasey Dagger for her debut novel and was awarded an MBE in 2020.
Spare Room, her first psychological thriller, is a suspenseful amalgam of deception, threat, nightmares and hallucination. The novel opens with the disturbing account of an unknown man about to commit suicide. He is the occupant of a room in a large Victorian house – a room that subsequently becomes available to rent. "Spacious and cosy", as the advert says, it catches the eye of a young woman called Lisa, who seems happy there until she discovers a suicide note stuffed down the back of a bedside cabinet. The "ghost of the faceless man who wrote the farewell letter" haunts Lisa, and the house itself seems to take on sinister qualities:
"My new home is the perfect environment for a cycle of nightmares. By day it's an imposing Victorian pile, but at night it becomes a slightly creepy Gothic mansion you could imagine a vampire taking a nap in. By day it's a quiet place where you can rest or get some work done. At night, there's every kind of noise going on."
When a sheet of wallpaper peels away from one of the room's damp walls, Lisa discovers that the wall is covered with Cyrillic writing which, it becomes apparent, must have been left by the man who died there. The couple renting the room, however, deny the existence of any previous occupant, and their own behavior becomes increasingly weird and intimidating.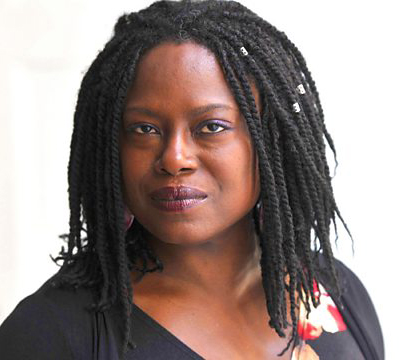 Lisa own childhood, it emerges, is mysteriously fragmented, with suggestions of experiences so damaging that she has repressed the memories. She has old scars, and ever since her fifth birthday has suffered from nightmares and sleep walking. She is convinced her parents are hiding something from her about what happened on that day, but they are resolutely evasive and think she is having a breakdown. Only her former boyfriend, Alex, acknowledges the surreal abnormality of what's going on. "Don't you dare say I'm bonkers," Lisa warns him when he is reduced to silence by her frantic efforts to explain what is happening. Alex replies,
"I wasn't going to. This is spooky. Disturbing. A man takes his life by his own hand where we're standing, leaves a suicide letter and writing on the wall in a foreign language, and you expect me to carry on as if we've just read a page from The Guardian."
Mysteries surround both the unstable, sadistic behaviour of Lisa's landlords and the secrets of her own past. Mitchell very successfully creates an atmosphere in which extreme disorientation and night terrors have become the norm. Her second psychological thriller, Trap Door, was published earlier this year and is high on our must-read list.