Faye Snowden, A Killing Rain, Book #2 of The Killing Fire Series (Flame Tree Press, June 21, 2022)
A dark, Southern gothic tale of homicide detective Raven Burns, with a complicated past and a desperate case to solve: After former homicide Raven Burns returns to Byrd's Landing, Louisiana to begin a new life, she soon finds herself trapped by the old one when her nephew is kidnapped by a ruthless serial killer, and her foster brother becomes the main suspect. To make matters worse, she is being pursued by two men— one who wants to redeem her soul for the murder Raven felt she had no choice but to commit, and another who wants to lock her away forever.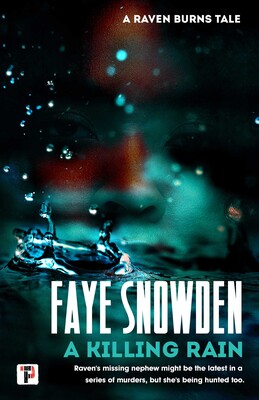 Crimeculture is delighted to offer an exclusive extract from Faye Snowden's amazing new novel:
Raven used a ride share to get back to the restaurant instead of letting the chief drive her.
The less he thought she owed him, the better. She walked back into the cheer of Chastain's Creole Heaven without a word of explanation to Billy Ray, and he, in his Billy Ray fashion, let her be.
She left the restaurant around one a.m. with Billy Ray walking beside her. They had been the only ones left as she stayed to help him deep clean the kitchen, including scrubbing every ounce of grease from the industrial Viking stove.
He was pensive, walking beside her with his uneven gait, his hands in the pockets of his loose, black slacks, his expensive, Hoodoo pork pie hat pushed back on his head. She could tell he had something on his mind.
He reached his '67 Buick Skylark first and sat with the engine idling while she made her way to her Mustang. She resented this act of chivalry. He should know by now that she could take care of herself. Maybe it was the chief's visit that spooked him even though he kept quiet about it. She rummaged through the pockets of her hoodie jacket for the keys to the Mustang. The pockets were empty.
Knowing that Billy Ray would wait until she got in the car, she placed her water bottle on the hood, and dug into her backpack. When she found the keys snug in the bottom, she held them up so he could see them. She got into her car and flicked her lights several times so he'd get the message. She didn't need saving anymore. A few more seconds passed before he drove away.
She started the engine before realizing that the water bottle was still on top of the car. She opened the door and attempted to retrieve it from the hood. But she couldn't reach it. She stepped out of the car. It was then she realized why Billy Ray stuck around. Several of the parking lot lights had blown out in succession earlier that day. Aside from the Mustang's lights, the place was as dark as a crypt.
And the Byrd's Landing air was thick with mist. It just hung there, heavy and carrying the mildewed smell from the woods adjacent to the restaurant, a smell reminding her of decay. A mist she could almost taste glazed the parking lot, making the newly painted white stripes glow in the dark.
She thought she heard a long, low whistle. It sounded so real that Raven swiveled, trying to see where it came from. When Floyd spoke up in her head for the first time since forever, she reasoned that the whistle was simply a partner to the subsequent auditory hallucination.
Whew whee, Birdy Girl. Ain't this dark somethin'? During my time I'd call this a killin' dark.
Raven felt breathless as if there was not enough air in the entire town to fill her lungs. She normally wasn't so easily spooked but the dark parking lot, the memory of the streetlamps popping out one-by-one like firecrackers earlier that day, the Memorial crime scene and hearing Floyd so clearly in her head, all of that did the job.
Floyd agreed with her, saying, Why that's enough to spook the piss from anybody. And in her mind she could see him, the hard eyes, the greedy grin, his sparkling, white fedora.
No, not this. She balled her hands into fists and pressed them to the side of her head. Not this again. You are over, old man.
You mean you thought I was over. What did I tell you? Souls don't die, Birdy Girl. No, no, no.
She closed her eyes even tighter, so tight that she started to see bright lights behind her eyelids. She kept them shut, kept pressing them tighter and tighter until Floyd's grinning face disappeared, until she could no longer sense his presence.
She opened her eyes, gulped air. She did it. That had never happened before, not once in her life. She had never been able to wish him away so completely like that. She could push him to the back of her mind, but a remnant like a wisp of smoke always remained. She slowly brought her hands down and purposely turned toward the Mustang. She groped along the top of the car until she felt the water bottle.
"I wished you away," she said in a whisper full of amazement.
But then she heard footsteps in the mist. She looked up again to see a silhouette of a dark figure beneath the remaining working streetlamp. She knew it wasn't Floyd because Floyd was dead. But the figure had the shape of him, the same height, about five three or five four, the same wiry build and what looked like the same yellowish blond hair. A square of white floated by the man's throat. In the gray mist it appeared to be glowing. He was holding a book of some kind and staring intently at the restaurant.
No, not at the restaurant but at her.
"What the hellfire," she mouthed, reaching for a weapon that was no longer there, hadn't been there since she left the force. "Not real," Raven breathed.
Floyd had jumped right out of her head and into the street. She was imagining him. She closed her eyes and opened them again. He was still there. All right, she thought, let's see if you're real enough to take a beating. She turned around to grab the baseball bat behind the driver's seat. She did it as fast as she could, or thought she did. But when she turned around, the figure was gone. Whatever had stepped momentarily into the light had faded back into the darkness.
---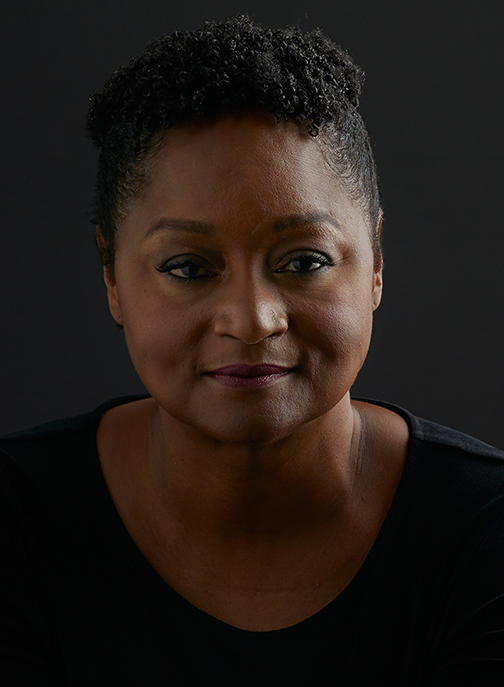 Faye Snowden is the author of noir mysteries, poems and short stories, including Chefs, which New York Times says, "evokes James M. Cain's tone and Stanley Ellin's fiendish mind". Her novels include Spiral of Guilt, The Savior, Fatal Justice, and A Killing Fire, a dark, southern gothic tale featuring homicide detective Raven Burns. A Killing Fire is first in a four-part series. The sequel, A Killing Rain, will be released in June, 2022.
Faye has a master's in English Literature. She has been awarded writing fellowships from Djerassi and the Virginia Center for the Creative Arts. Her short story One Bullet. One Vote was included in The Best American Mystery and Suspense 2021 edited by Steph Cha and Alafair Burke. She is a member of Crime Writers of Color (CWOC), Mystery Writers of America (MWA), and Sisters in Crime (SinC) where she serves as Board Secretary for SinC National. She has participated in many writing panels, appeared as a guest lecturer in several university writing classes, and taught information technology courses at the university level. Today, Faye works and writes from her home in Northern California.